How to organize a small Apartment's interior is a common area of concern for almost all families. Small living spaces are becoming increasingly popular. With the rise in urbanisation, many people now live in smaller homes. Smaller homes require less furniture and fewer rooms.
However, there are still some challenges associated with small interiors. For instance, if you want to create a cosy atmosphere in your 2BHK apartments in Trivandrum, then you need to consider the following things:
Optimize space in your living room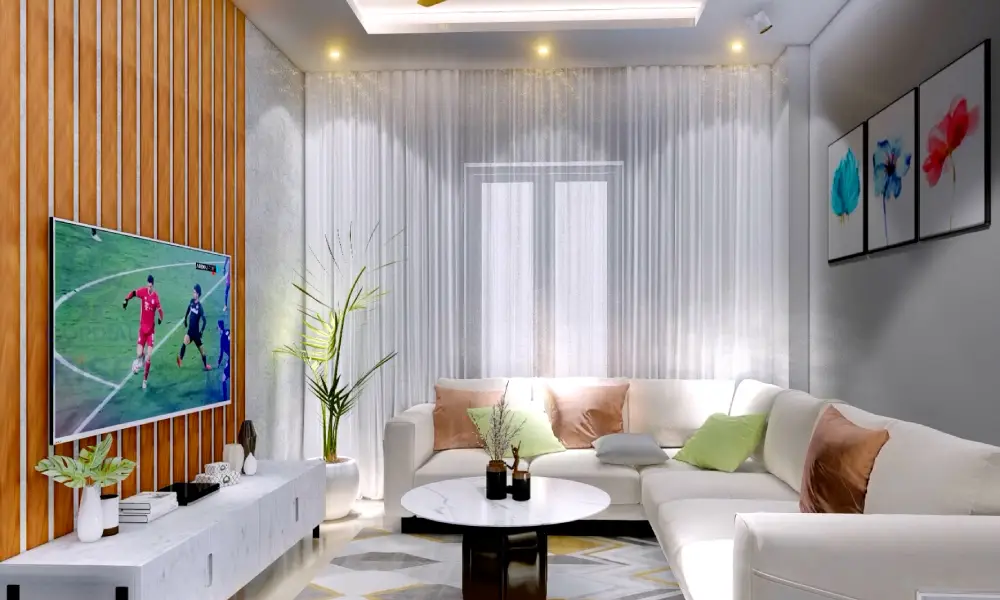 If you have limited space in your living room, then you should try to maximize the use of space. One way to achieve this would be to remove unnecessary items such as bookshelves, tables, chairs, and curtains. These items take up valuable space and prevent you from using the area efficiently.
You could also opt for a modular sofa instead of a traditional one. A modular sofa allows you to rearrange the seating arrangement according to your preference.
Another thing that you could do is to hang artwork on the walls. Artwork adds colour and character to any room. Moreover, it helps to brighten up the place.
Be creative in your dining room
A dining room is usually used for eating meals together with family members. Therefore, it is important to ensure that the design of your dining room reflects your personality. You could choose a modern style for your dining room. Alternatively, you could go for a rustic theme.
In addition to choosing a theme, you could also add decorative touches to your dining room. For instance, you could put up a few plants around the table. You can consult with an interior designing company in Kerala, if you wish to have an authentic guidance on this.
Make sure your kitchen is neat and tidy
Kitchens are generally considered to be the heart of the house. They are the main hub of activity in the household. As such, it is essential to keep them clean and organised.
One way to organise your kitchen would be to install a pantry. Having a pantry means that you can store foodstuffs in a centralised location. This saves time and energy.
Moreover, you could also get rid of excess appliances. For instance, you may decide to replace your oven with a microwave.
Don't clutter your bedroom
Clutter is never good. Cluttering your bedroom prevents you from having enough space to relax. Furthermore, it creates a feeling of chaos.
To avoid creating a cluttered environment, you could invest in storage solutions. Storage solutions allow you to store clothes, shoes, and accessories neatly.
Interior designing tips for small apartments
 Interior designing tips for small apartments involve making the best out of the available space. To begin with, you should think about the layout of your apartment.
For instance, you could divide your apartment into zones. Each zone has a specific purpose. For instance, you might have a study zone, a TV zone, a reading zone, and a relaxation zone.
Furthermore, you could also incorporate lighting into your apartment. Lighting plays a crucial role in enhancing the ambience of your apartment.
Finally, you could also focus on the colours of your apartment. Colours play a significant role in determining the mood of a room.
Conclusion:
If you pay a little attention, you could make the interior of your apartment look awesome without spending too much. All the best for a nice interior for your apartments in Trivandrum.